Poker for Paws ** 10 Player Table Buy-In **
$1,000.00
July 14, 2018  6PM – 10PM
Novato Horseman Inc., 600 Bugeia Ln, Novato
10 Player Table Buy-In: $1,000
Out of stock
Description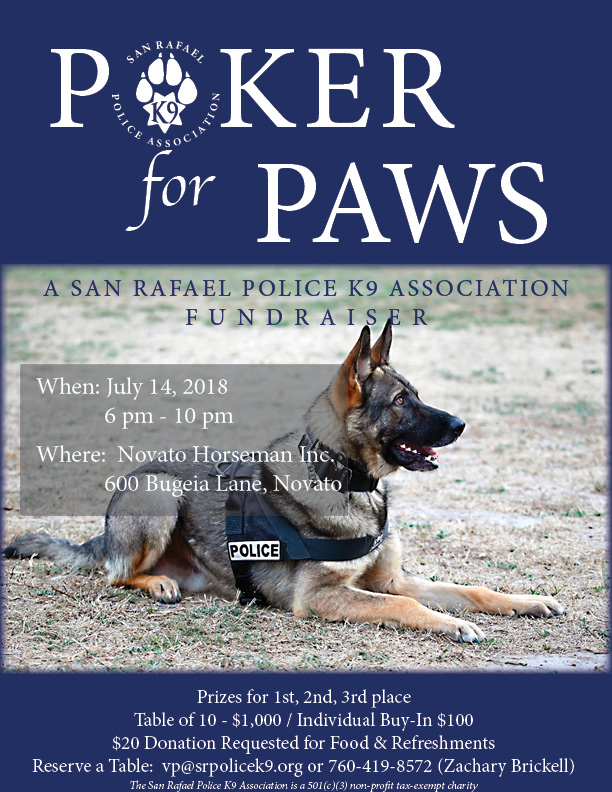 Join us for a San Rafael Police K9 Association Fundraiser!  Your buy-in and all donations are 100% tax deductible.
July 14, 2018  6PM – 10PM
Novato Horseman Inc., 600 Bugeia Ln, Novato
10 Player Table Buy-In: $1,000
Only logged in customers who have purchased this product may leave a review.